I have been on a sofa search for the playroom. I have my eyes on two in particular, but I am having a dilemma over which sofa to choose. I really like the fact that they are both slip-covered white, so that hopefully I can just wash/bleach them and they will always look clean. I have not actually "tested" them, but I need to!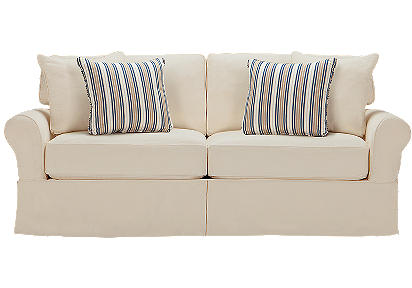 This one is a more expensive

looks smaller b/c of the two cushions

Comes with throw pillows
Can purchase slipcover in other colors!

Has three cushions. looks roomier

less expensive.
HELP!!!!!!